Nissan Altima Savings Near Greeneville, TN
It may seem that the popularity of SUVs and crossover vehicles has all but eclipsed other forms of family transportation, but that's simply not the case. There is still a solid market for well-built, safe, reliable, and feature-loaded midsize sedans - and we want to introduce you to one of the best.
The Nissan Altima has long been a favorite in the Nissan lineup, and for plenty of great reasons. Not only is this classic and refined sedan sleek and stylish on the outside, it's also designed for ultimate comfort and convenience on the inside.
When you combine those fantastic attributes with the well-respected Nissan brand name and all the reliability and quality that it represents, it's not surprising that the Altima has achieved the status of a mainstay in a class of vehicle that has some pretty stiff competition!
There's so much to love about the Nissan Altima that the best approach is to explore it firsthand. That's where Gateway Nissan comes in. Our Greeneville-area dealership has your ultimate Altima in stock and priced to sell, and our friendly team members are standing by to get the keys in your hand. They would love to answer your questions, help you compare trims and features, and introduce you to our exciting savings opportunities that can have you driving home your dream car for less than you ever imagined!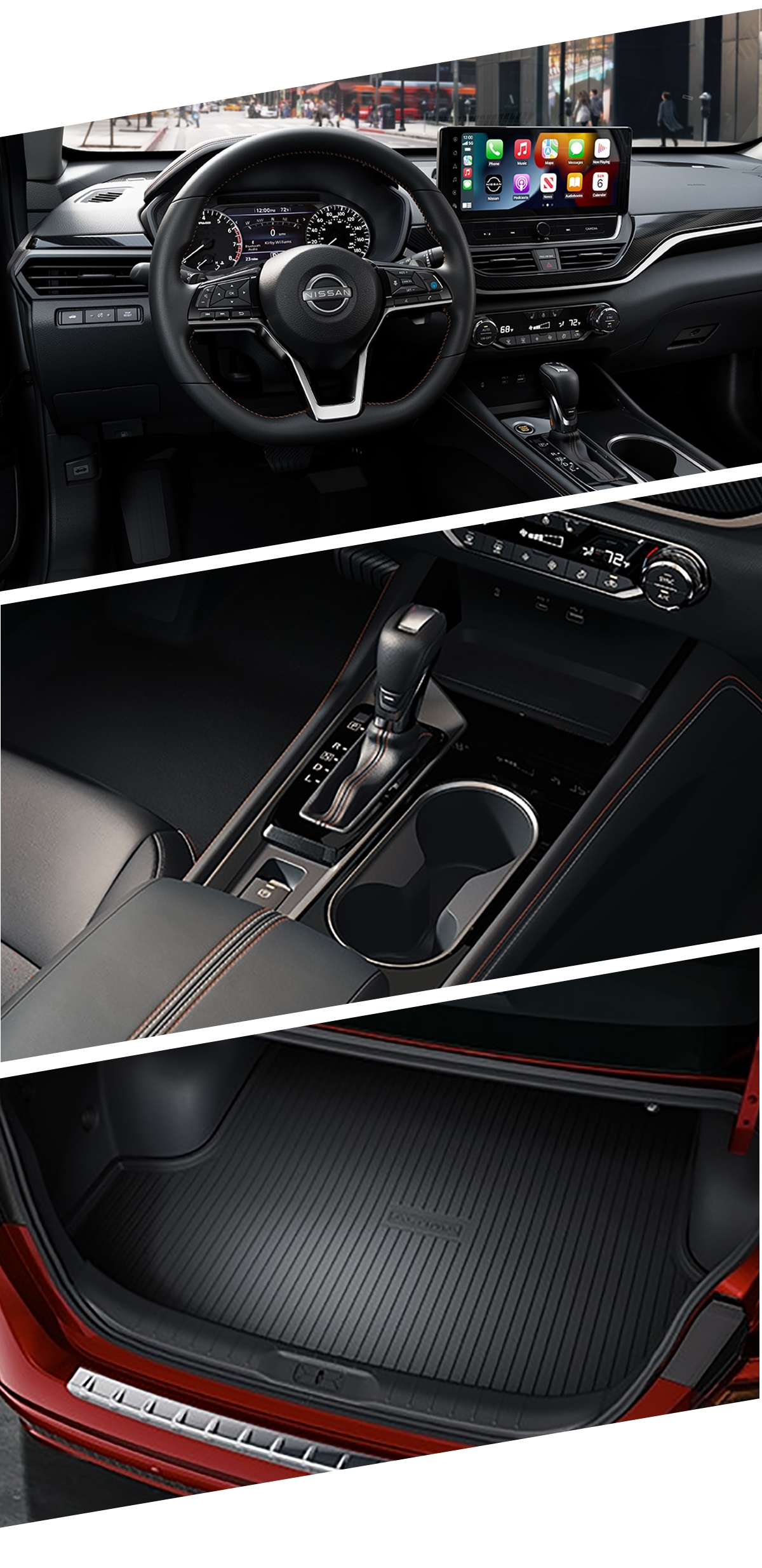 What's New in the 2023 Nissan Altima?
For 2023, the Nissan Altima has received a style refresh up front, with updated looks including new LED headlights as well as the maker's new logo. The car also features new wheels. To complement the fresh looks, Nissan offers the 2023 in new exterior colors: Gray Sky Pearl and Garnet Pearl Metallic. 
Nissan Altima History Highlights
The original incarnation of what is now the Nissan Altima was called the Stanza Altima. It was introduced in the early 1990s and was praised for its reliability and value, gaining a large fan base over the course of its first decade of production.
Changes over the years included dropping the "Stanza" part of the name, introducing more and better comfort and convenience features, expanding and updating technology offerings, and equipping the car with enhanced safety systems.
In keeping with its commitment to staying ahead of the curve, Nissan has continued to update and upgrade the Altima over time, ensuring that this safe and stylish midsize sedan is always exceeding driver expectations in all the right ways.
Find Your Altima at Gateway Nissan
Whether you're sold on a new or pre-owned Nissan Altima or you're still exploring your options, you owe it to yourself to check out what we have in store for you at Gateway Nissan! We are proud to serve Greeneville-area shoppers with our large selection, low prices, and unbeatable service and are committed to helping you find your perfect new or used car for a fantastic bargain!
Get started now by clicking around our online inventory and finding a few top contenders. When you're ready to take a closer look and get behind the wheel for a test drive, come see us at Gateway Nissan. We can't wait to show you how fun and rewarding it is to buy or lease your dream car from us!