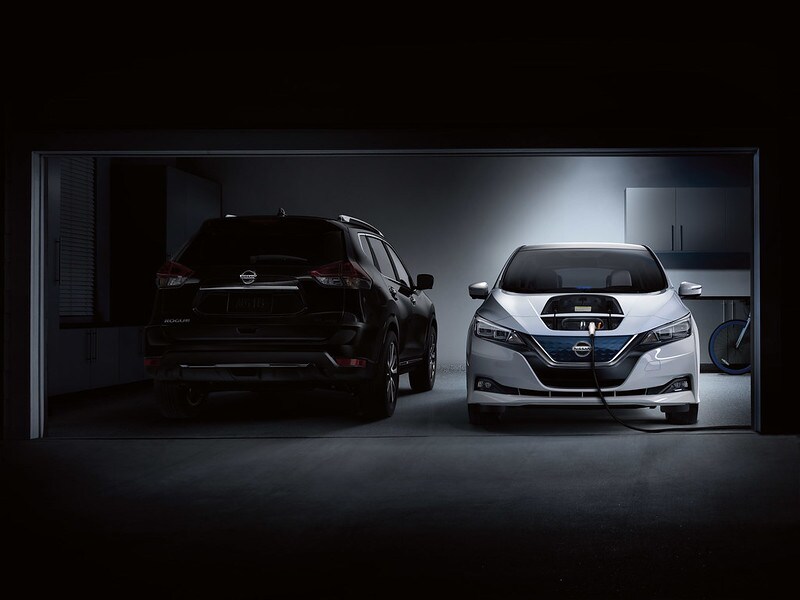 A decade ago, the Nissan LEAF served as a pioneer in the mass-market electric vehicle world. The automaker's latest electric powertrain technology — e-4ORCE (pronounced "e-force") — has a balanced, consumer-oriented approach that will change the way we think about all-wheel drive.
Nissan e-4ORCE uses dual electric motors that react to driver input with precise accuracy which processes at 3 times the speed of the blink of an eye. Instant torque is delivered to all 4 wheels for maximum control over your Nissan and a firm connection to the road. Torque vectoring lets you adapt to the situation by varying the torque sent to each wheel.
Chassis control, line tracing, and steering precision are all optimized through Nissan e-4ORCE. Each engine and every wheel brake are constantly modulated so you can enjoy superb handling no matter the conditions.
The engineering team behind e-4ORCE made comfort a top priority. Regenerative braking helps achieve that goal by harnessing the energy lost while braking and rerouting it to the battery. Since e-4ORCE controls the brakes over each wheel, regenerative braking enables the two engines to work together to reduce pitch and dive and make for a smoother, more level drive.
Nissan's e-4ORCE AWD technology promises to revolutionize the future of AWD vehicles. Be part of that future at Gateway Nissan.