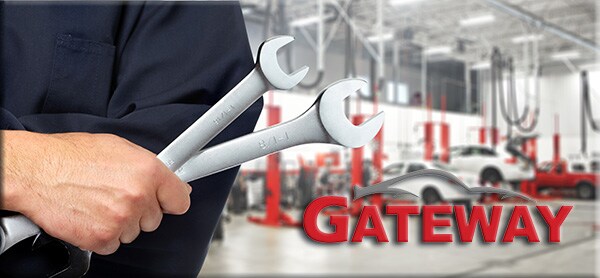 Automotive Maintenance Service in Greeneville, TN
With as much as you invest in your car, it's important to take care of it to make sure it lasts for as long as possible. Keeping up with a routine maintenance schedule will help you keep your car running smoothly, and you'll also be taking a key step in pursuit of safety on the road. That's why we invite drivers around Greeneville and beyond to count on our service center for all your maintenance needs.
From the standard oil change to involved engine work and precise alignment adjustments, our team of seasoned professionals can handle whatever your vehicle needs. Whenever you need service, you can rely on our staff to deliver trained expertise in an affordable and timely manner. If you think your car is due for replacement parts, our team can administer a thorough inspection to see what needs to be done, and you can trust us to never upsell you any parts or services that your vehicle doesn't need. When it's time for maintenance, bring your vehicle to Gateway Nissan at 1055 W. Andrew Johnson Highway, Greeneville, Tennessee 37745.
Here are just a few of the vehicle services that we offer in our Service Center:
Save With Our Service Deals
Even though auto service is key to caring for your car, we know that many drivers put off their maintenance needs due to concerns about expensive parts and services. That's why we keep our prices competitive here at Gateway Nissan, and you can rely on our professionals to provide top-quality services for a price that works with your budget. We also offer service deals to help you save on the essentials. Contact us to learn more about what we can do for you. While you're speaking with our team, remember to ask about our express service option as well as the Nissan One to One Rewards plan.
Schedule Your Service with Gateway Nissan
Whenever you need affordable, efficient auto service, you're welcome to schedule your appointment with our service center. We'll get you back on the road with minimal downtime, and you can enjoy the amenities of our comfortable and convenient lounge as you wait. Your car will return to you in excellent condition, and you can return to the roadways with confidence.